Pre-announcement: JPIAMR will launch in 2022 a transnational network call under the umbrella of the JPIAMR and within the framework of the ERA-NET JPIAMR-ACTION. The call Diagnostics and Surveillance Networks involves funding organisations from 11 countries to date. Networks can be funded with a maximum of 50,000 Euro each.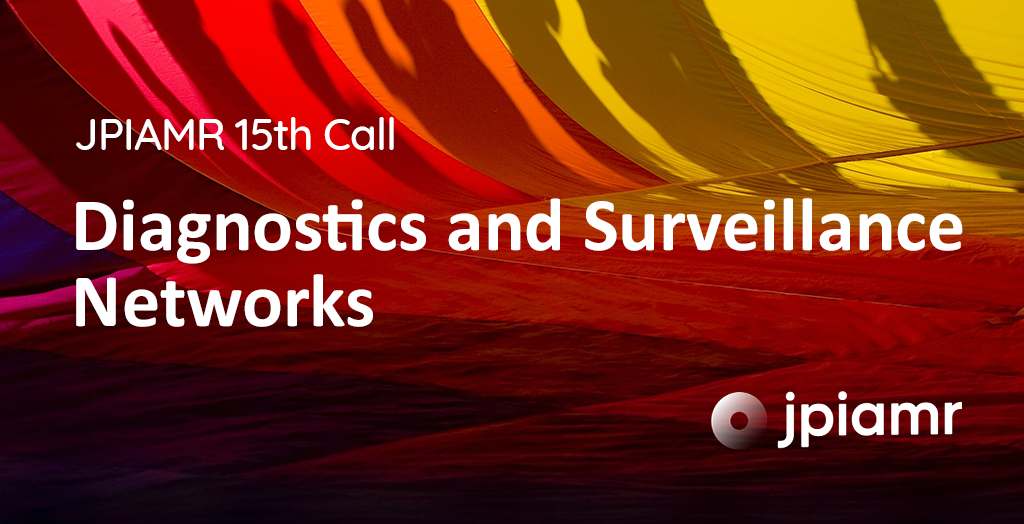 The aim of this call is to assemble networks of leading experts and stakeholders with an intent to facilitate the development, optimisation and use of diagnostic and surveillance tools, technologies and systems. Networks should work towards the conceptualisation of ideas in order to provide white papers, guidance documents and/or best practices/roadmaps and evidence frameworks to identify key questions to be addressed and/or potential solutions to overcome barriers to enhanced surveillance and advanced diagnostics to reduce the burden of AMR.
Eleven (11) JPIAMR-ACTION members are participating in this network call to date. Each network coordinator will be able to apply for a maximum of 50,000 Euro for 12 or 24 months period for support of its activities.
The call opens in April 2022.
Information & application
The full call text and the link to the online submission platform will be published when the call opens.
Timeline
22 March 2022 – Detailed pre-announcement text available
12 April 2022 – Call opens
28 April 2022 – Webinar for applicants
14 June 2022 – Proposal deadline
Funders
Egypt
The Academy of Scientific Research and Technology (ASRT)
Estonia
Estonian Research Council (ETAg)
France
Agence Nationale de la Recherche (ANR)
Italy
Ministero della Salute (It-MoH)
Lithuania
Research Council of Lithuania (RCL)
Moldova
Agentia Nationala Pentru Cercetare Si Dezvoltare (ANCD)
Netherlands
Zorgonderzoek Nederland Zon (ZonMw)
Norway
Research Council of Norway (RCN)
Spain
Instituto de Salud Carlos III (ISCIII)
Sweden
Swedish Research Council (SRC)
United Kingdom
Medical Research Council (UKRI/MRC)
Supported projects
No supported projects found